Our Android devices when we initially start using it. Almost all the users have this common irritation and these common questions. They see that their device is unknowingly showing random full-screen ads on android. This makes them wonder and worry. They feel it is a virus and can cause some harm; they wonder if it can damage their device. Which brings them to ask a few widespread questions, such as How to stop full-screen ads on Android? How to get rid of full-screen ads on Android? How to block full-screen ads on Android? Or How to remove full-screen pop-up ads on Android?
These are very general questions and are rooted out of one question: How to stop full-screen ads on Android? Because if these Android Full-Screen ads stopped either by blocking, removing, or simply stopping it from popping up on your screen, it wouldn't create any more issues. To do so, various methods can be followed. These methods can solve the issue in moments.
How to stop full-screen ads on Android phones?
Fullscreen pop-up ads on Android phone issues can be resolved as the following are a few quick action-taking methods to fix this issue.
Method 1
This method focuses on the recently installed app on your android device. As it can be possible that, if these pop-up ads have started to show up only recently, this can be due to the recently installed app in one's device. This can be corrected with the help of the following steps.
1.Look for your 'Settings' option and tap to open it.
2.There, tap open the 'Apps' option and select the specific app that you remember as recently installed.
3. Next is to keep searching for an option 'Draw over other apps or any other such relatable option that lets that specific app run over other apps.
4. Once you have reached out to that option, check if it is showing as enabled. It is enabled; 'disable' it.
If trying this with one app could not help you, check this with other suspicious apps or switch to the next method.
Method 2
This is a better and faster method than the first one. Sometimes, the user doesn't exactly remember which apps they might have installed recently, and checked every app permission one by one is also not as suitable an option. So, this another method will consume less time. This will show you the exact list of those specific apps which have been knowingly or unknowingly permitted to run in the background. So all you can do is, follow the given steps and make the required changes.
1.Firstly, go to the 'Settings' option and tap to open it.
2.Now, look for the 'Apps' option, click on it to open it.
3.Now, look for the 'Special access' option and open it and in the shown list, tap on 'Display/Draw' over other apps (if not exactly these words, search for something relatable, as the words can differ according to phone).
4. Now, go through the given list of apps that come under the given permission. If any app has
been given some permission unnecessarily or mistakenly, you can change its permissions as per your requirements.
If this too could not resolve your issue, look for the next given method.
Method 3
This method is to see your recently used apps through your 'settings' as some devices have this feature in their setting section to show the recently used apps list. To do so, follow the given steps.
1.Go to the ing section and option it.
2.Now, look for the 'Apps/Apps and Notification' option and check the given list of 'Recently used apps.'
In this list, the one at the top can be the one creating this issue.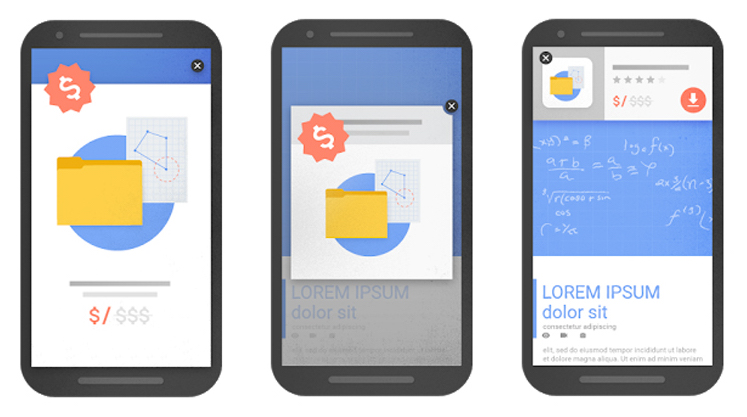 FAQs
Q.From, where do these ads occur?
A.1 At times, it is quite uncertain to tell where these ads are taking over one's full-screen space. But, these pop-up ads are quite common, especially on android devices. Most people are facing this issue.
It can be possible that these ads are taking over the screen due to various reasons, which involve if the user has freshly installed some apps. It can be possible that during the installation process, you enabled not selective but all the permissions to run over other apps.
This can also be possible that these full-screen ads on your android device can be because the user has installed these apps through third-party sources. But, thankfully, this issue can be quickly solved with the help of various available methods.
Q.2 Can these pop-up ads be blocked?
A.2 Yes, these pop-up ads can be easily blocked, removed or else you can stop them from taking over your screen. To do so, you can try various simple methods such as checking on setting options, to which all apps you have given permission and changing or enabling/disabling permissions as per requirements.
Q.3 Can these pop-up ads bring viruses? 
A.3 At times, these pop-ups can cause your device some risks, and to save your device from unknowingly letting in viruses or danger, you can try various possible methods and block these pop-ups from triggering your device.
Q.4 Measures that a user should take before installing any app?
A.4 As it is believed that one of the possible reasons for your android device to show these full-screen pop-up ads can be due to the user installing any app and having unknowingly given it all the permissions. These permissions also include permission for the app to run in the background. In such a situation, as you are now aware of the main reason for this issue, you can make sure to give permissions only to the specific apps. Make sure to allow only those permissions that are relevant.
Conclusion
Full-screen ads on Android are a prevalent issue these days. Every Android user faces this issue and feels frustrated because they cannot remove or block these ads from occupying their full screen. Making this the main concern, this article highlights a few of the many possible ways to resolve this issue.
Here, some of the possible reasons behind these annoying ads suddenly showing up are discussed, and accordingly, some methods are provided to resolve this issue. The users seeing this kind of sudden strangeness in their device have realized many general questions. So, this article also focuses on answering at least a few of the frequently asked questions. This issue is not uncommon or unusual, and one can try various ways to remove these ads easily.